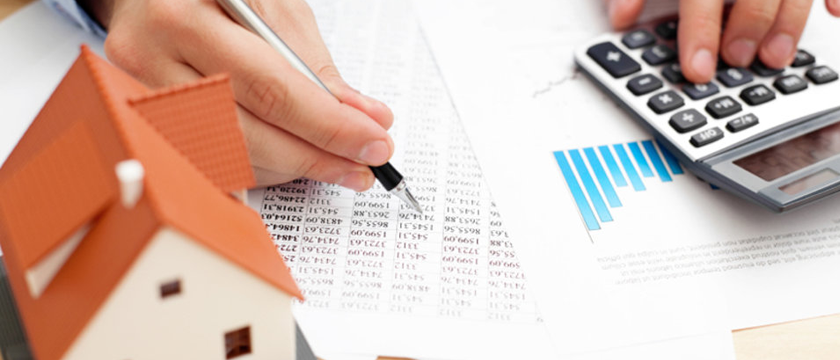 Written by: Mark Zacharczyk
Just two weeks into a new year and the excitement about the Monmouth County real estate market is palpable amongst my real estate colleagues and friends, despite a major snowstorm dumping up to a foot of snow (or more) in various parts of the county. Phone calls and texts from prospective home buyers and their real estate agents have been incessant since the glittering ball dropped in the Big Apple two Sunday's ago. There is something very different in the air this year compared to Januarys past. The full real estate recovery that we have been expecting for years now, is finally upon us, and it appears clear from everyone that I talk to that it's heating up fast with no sign of slowing down!
2017 was the best year of my 15-year career, but up only marginally from 2016, although my purchase closings were up 32% (as the refinance market waned). The difference was in pre-approval applications, up 75%, (nearly double) from the prior year! Many of my prospective homebuyers were unable to find the home they wanted with the limited inventory going as far back as Q1 of 2017. This back-log of my applicants will surely be eager to pounce on something as soon as it homes start hitting the market come Super Bowl Sunday or sooner. They will be competing with other millennials that start the process this year as we persevere through the blistering cold months of winter (praying for summer) and as the market heats up! With my average loan size of $297,000 in 2017, the new tax laws will keep the average new borrower unaffected by the mortgage interest deduction cap for loans in excess of $750,000. (Current homeowners will not be affected by the cap. Although the deduction of interest on Home Equity Loans has been eliminated, making a larger first mortgage more attractive than a "combo" loan).
As we enter this exciting new era, where inventory still remains constricted but is expected to get better over time (builder confidence is at an 18 year high: http://bit.ly/2D8tibc, here are the five things that homebuyer's need to know as they prepare themselves for home buying in the new year:
#1 – You can purchase a home with options as little as 3% down on a Conventional Mortgage.
When I give talks at real estate offices, you would be shocked…SHOCKED!…at how few agents actually know the minimum down payment on a home using Conventional financing. If they don't know, then Joe & Mary Buyer most certainly have no idea. There are income restrictions using this program, but it sure beats FHA (most of the time) if you can qualify, and it's a great option for those who may be a little light in the asset column. *Don't get me wrong, there are many great real estate professionals out there!! Choose wisely!
#2 – You can take out a 2nd mortgage…with no monthly payment!
You heard me right. There is a bank called Unison that has partnered with Guaranteed Rate to allow our clients to achieve the 20% milestone (and thus avoid the Private Mortgage Insurance that comes with a down payment of < 20%), all while absolving the buyer's need to pay it! This increases the affordability of housing and keeps the monthly payment down for those who opt for this program. My next blog will be about this up-and-coming financing option that essentially looks at your home purchase as an investment opportunity (for them) and will get re-paid their capital once the buyer sells or refinances the house. How do they make money you ask? Great question! They get a cut of the home's appreciation when you sell or refi.
#3 – Don't Just Get Pre-Approved. Get Your Financial Paperwork in and reviewed BEFORE You Start Looking!
As soon as I issue a pre-approval, my wonderful sales assistant (Grace), is sending out a list of documentation that we need in order to process the loan. This takes the pressure of the lending process, and stress of the client when they go to contract and already have their paperwork uploaded to our secure Cloud folder online. It allows us to really deal with any issues as well before it becomes a major problem. It also helps with expectation management as paperwork comes in and we see how simple or how complex the file is going to be before we even get started!
#4 – TAKE HEART! The mortgage process HAS gotten simpler, and it's not as scary as it used to be.
With advances in technology, and the integration of processing systems and software (at least with Guaranteed Rate, a cutting-edge industry leader in this arena) there is no reason to fear the process any longer. Easy-to-use online applications and user-friendly navigation allow home buyers to get their information securely into our hands within minutes! They can get their FREE CREDIT SCORES from all 3 credit bureaus they can run their own credit report and get their score, and even run their own loan through automated underwriting to generate their own pre-approval to expedite an offer and win a home.*
#5 – BUY NOW!!
Rates are going to start to become a factor at some point this year, and they are not going down. I personally believe we are headed into a bear market for bonds, and this will, in fact, raise rates. A very feasible ½% increase in interest rate on a $300,000 loan takes your payment up $88/mth! What drives mortgage rates? (Not the FED, so stop it!) Mortgage Rates are driven by a bond (or mortgage-backed securities), and with China recently indicating they could be pulling back on U.S. bond purchases (see Jan. 10th NYTimes.com article, "Investors Spooked… http://nyti.ms/2CUAYe4, this could start to unravel the bond market and start sending rates skyward before you can say, "Xi Jinping".
So, if you are on the fence, put those fears aside and in the words of the great Ed Sheeran, now is the Perfect time to "dive right in" and follow the lead of your trusted real estate professionals to guide you through the maze that is this wacky world of real estate…that I and my colleagues absolutely adore!
Mark Zacharczyk is the VP of Mortgage Lending at the Guaranteed Rate Tinton Falls, NJ office, and has been a mortgage professional since 2002. To contact Mark with questions or to get pre-approved, call him at 732-754-0056 or visit his site at www.Rate.com/MarkZacharczyk. (NMLS #142609) NJ – #9948681
*"If Applicant self-reports credit score as "needs improvement," Guaranteed Rate will not run credit or provide free credit scores via the Digital Mortgage. An applicant may request credit scores by contacting Guaranteed Rate."
All information provided in this publication is for informational and educational purposes only, and in no way is any of the content contained herein to be construed as financial, investment, or legal advice or instruction. Guaranteed Rate, Inc. does not guarantee the quality, accuracy, completeness or timeliness of the information in this publication. While efforts are made to verify the information provided, the information should not be assumed to be error-free. Some information in the publication may have been provided by third parties and has not necessarily been verified by Guaranteed Rate, Inc. Guaranteed Rate, Inc. its affiliates and subsidiaries do not assume any liability for the information contained herein, be it direct, indirect, consequential, special, or exemplary, or other damages whatsoever and howsoever caused, arising out of or in connection with the use of this publication or in reliance on the information, including any personal or pecuniary loss, whether the action is in contract, tort (including negligence) or other tortious action.