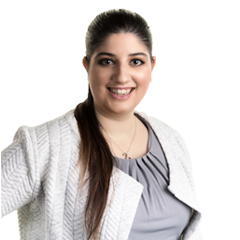 Realtor Associate
Mobile: 848-218-2774
Office: 732-229-3532
Email: EnglishPropertiesTeam@gmail.com
I am a naturally creative person whose experience and skills span technology, media, design, music and visual arts. These skills are supported by my innate attention to detail and penchant for organization.
My creative nature led to the founding of my own company Totally CG, which is a graphic design company that provides creative designs for my clients' everyday needs. Having the opportunity to work with people on a one to one basis and create designs and materials to meet their specific needs has given me a wealth of knowledge in the importance of great customer service. In addition to Totally CG, my experience working for a NY based Post Production company has aided me in working under tight deadlines and also maintaining composure in high-stress situations.
As the Client Care Manager & Executive Administrator for the English Properties Team, my organizational side is tapped and my experience in customer service is most valuable. I am here to help our clients get answers to all of their questions in a timely manner, handle all contracts from start to finish and, most importantly, to provide exceptional service at all times. It was with great support and confidence from this team, that I was able to obtain my Real Estate License and be able to serve our clients in EVERY aspect of their Real Estate needs!