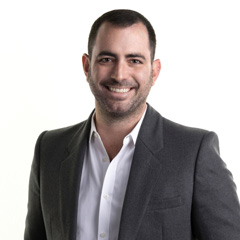 Realtor Associate
Mobile: 908-415-4358
Office: 732-860-KEYS
Email: Quinn.English.EP@gmail.com
My name is Quinn English and I am a Realtor Associate with O'Brien Realty. I joined my wife Lisa in starting English Properties in 2014.

I attended Rutgers University where I earned my BA in Economics. After graduation, I joined The English Group, an Environmental Consulting Firm, where I am now a partner. Through my work with The English Group, I have been able to successfully assist homeowners and businesses with NJDEP, Tidelands, and Wetlands permitting. I have intimate knowledge of waterfront properties and the requirements needed to realize the most potential from these properties.

I decided to get my license and join my wife in the field of Real Estate when I noticed just how often my environmental work with homeowners also involved real estate decisions and the potential to represent my clients in both capacities. My wife Lisa was also growing her business to a point where she needed a partner to continue to grow and maintain the excellent customer service levels she is known for. I have been actively working in the field since 2014 and assisted in getting over 60 deals closed.

I share a passion for music with Lisa – we met playing music together! I have toured the world playing drums and I am still active and enjoy recording and playing live shows.

I'm looking forward to assisting you.