Veterans & Active Military
We understand that you may not always know the benefits available to you with your Veteran or Active Military status so to help, we've put together a quick graphic that lays out some real estate benefits available to you!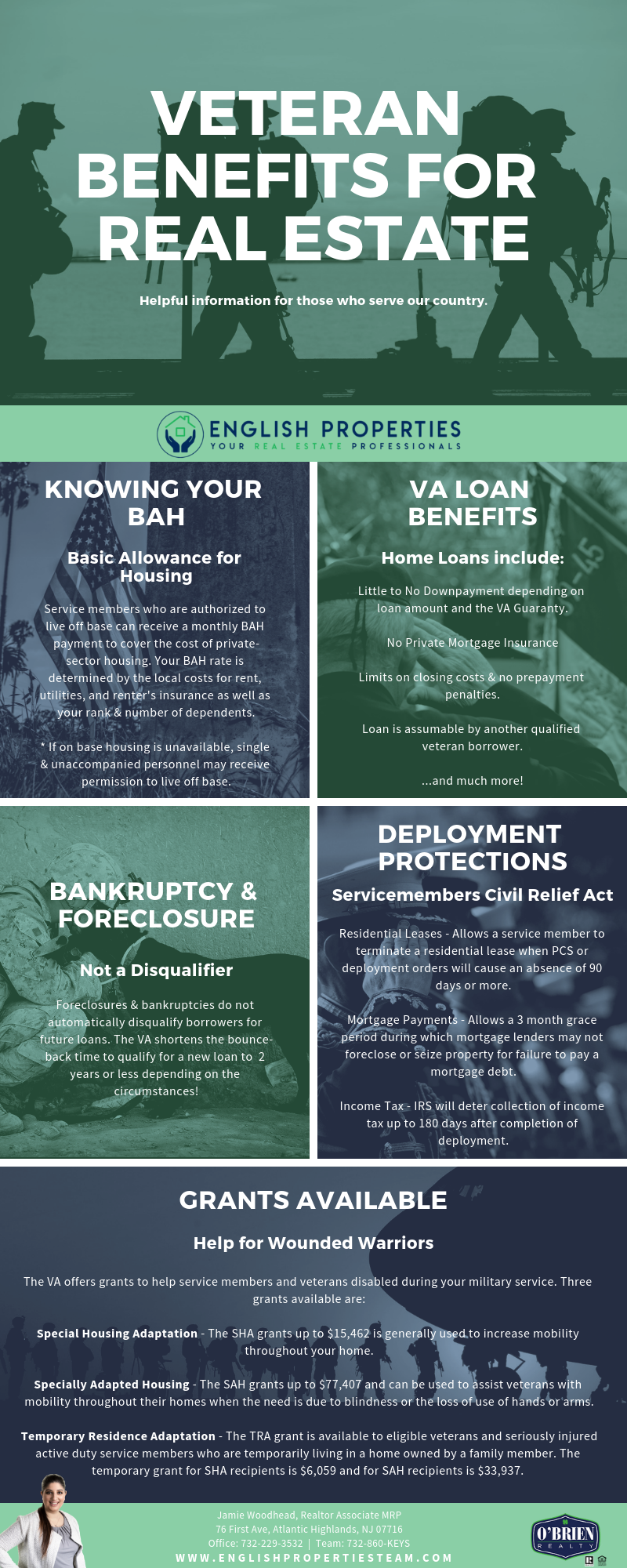 In addition to understanding the inner workings of a VA Loan, available grants, and protections within your lease, we also understand the stress and anxiety that goes with a PCS Relocation. Having knowledge of this process gives us the ability to take some of the anxiety around your home search/sale away, allowing you to focus on you and your family.
Below are links to some information to get you started with your benefits, including a link to the U.S. Department of Veterans Affairs
To find out more on how the English Properties Team of O'Brien Realty can help you with your Real Estate needs fill out our Contact Form and we will be in touch shortly.